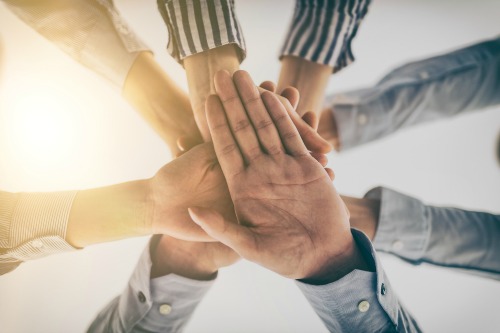 Ready to experience more depth and connection with others?
Process groups are designed to explore the ways you relate to people and to access your social self–the part of you that shows up when you are around people. You will explore your present moment experience, including feelings, thoughts and behaviors. In a therapy group, unlike most social situations, you have the opportunity to receive feedback from others about how they see you.
And you get to see what happens when you try out new ways of interacting.
For example, you might practice asking for what you want, or setting boundaries. You might ask other people how they feel when you are speaking. If you tend to avoid conflict, you might experiment with confronting someone in the group.
The possibilities are endless!
In a group, you will get to the core of social blocks that are harder to see during one on one interactions. You will learn where you stop yourself from engaging more deeply with others and explore ways to deepen your connections. You probably learned your social patterns in groups, whether in peer groups or family interactions, and you can heal them by having new experiences in groups.
Interested in joining a process group? Contact me by phone or email for current offerings.
Winter Process Group
I am excited to announce I will be starting a new process group in Denver in Capitol Hill in early January. 
This will be a process group, meaning we will focus on the here-and-now process happening in the room in order to provide support, increase awareness and transform self-limiting patterns. We will begin with more structure and move toward more open-ended process as the group progresses. This will be a laboratory where we can explore how we show up in relationships and how we are experienced by others. We also get to process feelings that come up in group settings that can be harder to access in individual therapy.
Ideal candidates for this group are adult men and women (age 21 or older) with some degree of self-awareness and experience with psychotherapy or personal growth practices. 
Here are some themes we will cover:
Each individual's patterns in interacting in groups, as influenced by family and peer history.

Social anxiety, awkwardness, etc.

Exploring projections and ways that we are perceived by others.

Experimenting with self-disclosure and providing feedback.
Logistics
10 consecutive weeks beginning early January 2019.

Wednesday evenings from 6:30 to 8:30

Limited to a maximum of 8 participants. 
Each prospective member will meet with me individually for 30 minutes to determine whether they are a good fit for the group. This will give everyone a chance to ask questions and learn about how the group will run before making a commitment. 
Schedule a free 30 minute phone consultation!