Telehealth Notice
Due to the COVID-19 outbreak I am currently only offering sessions by telehealth (secure video). I am accepting new clients for telehealth in both Pennsylvania and Colorado. Philadelphia clients can begin with video session and transition to in-person sessions when it is safe to do so.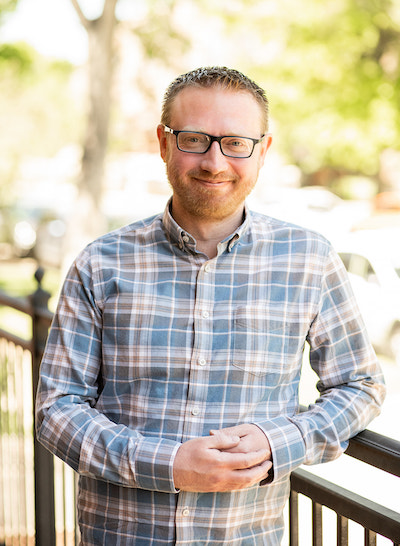 I practice a blend of psychotherapy that includes mindfulness of present-moment experience, parts work, skills training and experiential exercises. This combination is designed to help you overcome self-limiting patterns and relate to yourself in new ways.

I have 4 years of experience as a therapist (I first got my LPC License in March of 2019) and more than 15 years of experience with my own personal growth work, including mindfulness practice, yoga, psychotherapy and group process. I have also studied eastern contemplative traditions including Buddhism.
As a personal growth oriented therapist, I am on an ongoing path of growth and healing. I believe my ability to help people comes directly from my own personal work. This process doesn't end, it just continues to deepen. I aspire to facilitate personal evolution, both in myself and in my clients.
Treatment Goals
Increased freedom of expression and choice
Less distress when remembering past events
Greater self-awareness and self-acceptance
Improved ability to set boundaries and ask for what you want
Discovering a sense of purpose and inspiration
Improved communication and relationships
Increased clarity and confidence
I believe you have within you the ability to find what you want and need in life. I hope to help you heal old wounds so you can gradually move from your comfort zone into a more vibrant way of being in the world.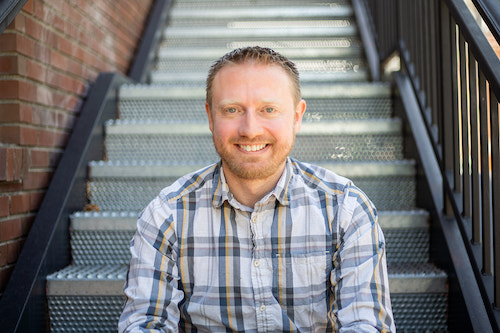 When I was in my mid-twenties, I went through a huge transition in my life. A long-term relationship ended, I moved from my home of several years, and I was becoming less satisfied with my work in retail. I found myself lacking in friends and community and ultimately pretty isolated. I remember waking up in the mornings and feeling my stomach drop like I had taken the first plunge on a rollercoaster. It was like my whole life was falling apart.
I looked for relief by returning to practices I had let slide over the years, like playing music, meditation and writing. These helped a lot, but I knew I needed something more.
The pain I was going through would ultimately propel me to a whole new level of self-awareness. I had no idea at the time, but the next few years would be one of the most transformational periods of my life.
It was this struggle that led me to my first encounter with therapy. Having spent years of my younger life studying spiritual teachings and self-help books, I didn't really think psychotherapy could offer any new perspective. I thought I could figure things out on my own. Some part of me felt that going to therapy was like admitting there was something wrong with me. But at some point the pain became too unbearable and I decided to give it a try.
Nothing could have prepared me for the change I was about to go through.
I began to learn about myself in a whole new way. Over many months, therapy revealed the complexity of my inner world and my blocks in relating to others. I made contact with vulnerable and wounded parts of me that desperately needed attention.
While I was learning about myself I was also falling in love with the process of therapy. I think a part of me always knew I was supposed to do this kind of work, but I had not imagined that it could become a reality. I had always been a student of personal transformation. Therapy gave me a vehicle to do that in a much bigger way.
My initial therapy changed the course of my life and opened up a world of possibilities. There was so much more to learn! From that point on, I became deeply immersed in personal and interpersonal work, including groups, individual therapy, and graduate school. My own experiences in personal transformation are some of my greatest gifts in working with others.
I love this process from both sides and really want to help you find what you are looking for.
When I look back on that period of suffering and struggle I am actually grateful that it happened, because forced me to evolve and grow. Without all of that pain I would not be where I am today.
Training
Licensed Professional Counselor (LPC) in Colorado.
Master's degree in Transpersonal Counseling Psychology from Naropa University
Bachelor's degree in Music from the State University of New York at Fredonia
Trained in Dialectical Behavior Therapy (DBT) and trauma informed counseling through Noeticus Counseling Center and Training Institute
Trained in EMDR through the Maiberger Institute.
I work under the supervision of Mary Eggers Bernuth.
Contact me now to schedule your free 30-minute phone consultation!